Looking to hire writers for your small business? Whether you need to expand your content marketing strategy or revamp website copy.
Producing high-quality content requires reliable, high-caliber writers.
But where do you find them?
In this expert guide, we'll help you figure out how to hire writers that match your objectives, budget, and requirements.
From leading job boards like Content Writing Jobs to highly distinguished writers directories, we'll also share some other great places where you can find freelance writers for your next writing project.
Expert Tips to Hire Writers
If you're ready to hire a writer, look at these simple, easy-to-follow tips.
Establish Writing Goals and Needs
To hire a writer successfully, create a concrete plan, and set clear objectives.
Here are some questions you need to ask yourself:
Do you need an in-house, part-time, full-time, remote, or freelance writer?
What results do you want to achieve? Is it to increase brand awareness, improve social media engagement, or get attention for a new product?
Which type of writing projects do you require? Is it creative writing, technical writing, copywriting, or SEO writing?
How soon do you need this? Is it a one-time or recurring project?
Determine Your Budget
Writing rates vary depending on the project's duration and the writer's experience.
Before hiring anyone, it's a good idea to consider how much you're willing to spend.
Here's some data on freelance and full-time writer salaries to give you an idea of rates.
Freelance Writer Salary
Median annual freelance writer salary in the US. Source: ZipRecruiter.
Content Writer Salary
Median annual content writer salary in the US. Source: ZipRecruiter.
Technical Writer Salary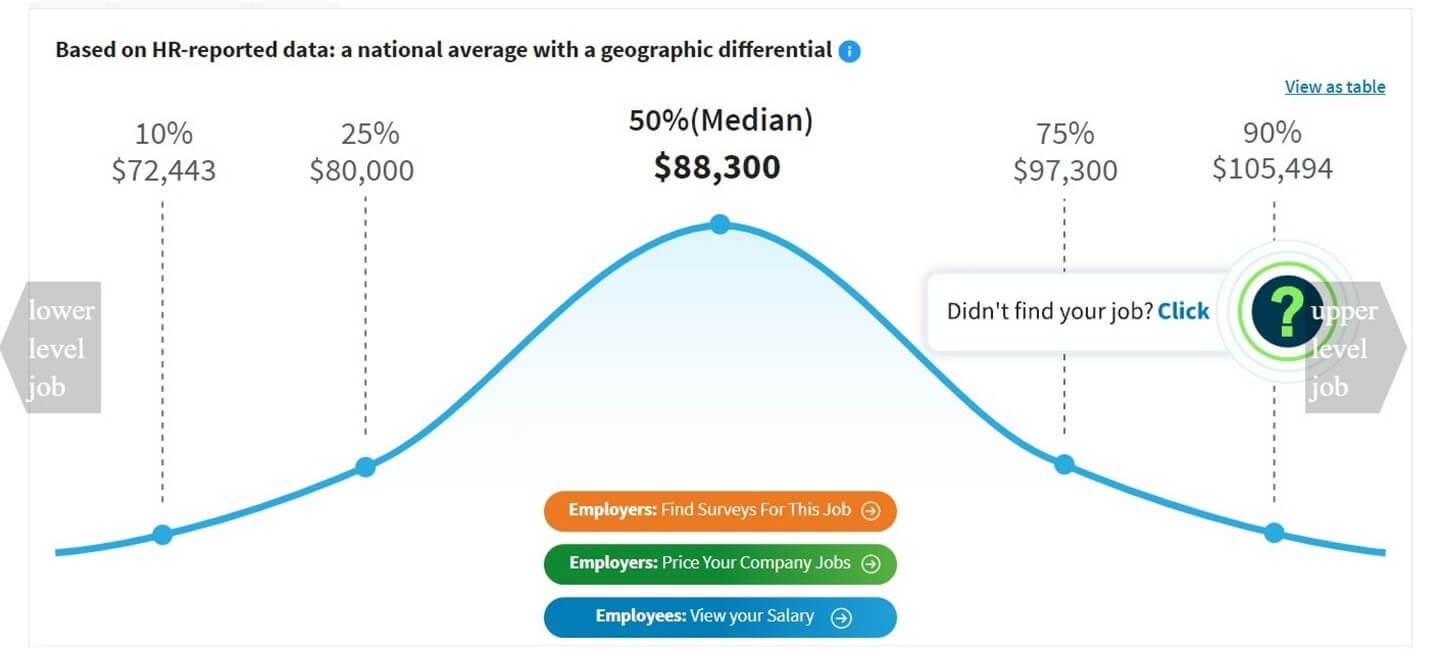 Technical writer salary data in the US. Source: Salary.com.
Ghostwriter Salary
Median ghostwriter salary in the U.S. Source: Salary.com.
Content Marketing Writer Salary
Content marketing writer salary in the US. Source: ZipRecruiter.
SEO Writer Salary
Median annual SEO writer salary in the US. Source: Salary.com.
Find Credible Sources and Sites to Hire Writers
There are many places where you can hire a writer. You can choose from job boards, directories, marketplaces, and agencies. The challenge is identifying which ones are credible and reliable.
To make your life easier, we have carefully handpicked 25+ credible sites where you can hire writers.
We've divided them into five categories: freelance writers, content writers, technical writers, sales & marketing writers, and business writers. Keep reading for that list.
Shortlist Qualified Talent
The shortlisting process helps narrow your pool of initial writers to interview.
This step requires you to jot down must-have and nice-to-have criteria.
Does a writer's tenure of experience matter to you?
What are areas of expertise non-negotiable for you?
Are there any deal breakers?
Next, narrow down your list with writers within your budget.
Shortlisting also makes things less overwhelming. Do background research on candidates to help you thoroughly review the writer's professional profile and portfolio.
Interview Shortlisted Writers
To develop a list of questions for your interview, you must go back to your goals and objectives.
You can also formulate questions based on your initial research of the writer's background.
Using these questions will help you determine what's important.
A more experienced writer should have no problem answering the following questions and inquiries during your interview.
How do you stay on top of the latest trends in your field?
Walk me through the typical process you follow to research a topic.
Give some examples of reputable places you mostly cite your sources.
Which writing styles and tones are you familiar with?
How do you make sure your writing stays engaging to readers?
How do you usually manage constructive feedback and edit requests?
Are you optimizing your content for search engines?
Are you familiar with or using any content management tool?
Always ask the right questions to address any doubts you might have.
This way, you'll have all the facts when deciding which writer matches your writing needs.
Negotiate and Close the Deal
‍List detailed requirements of your writing agreement terms, including deliverables, deadlines, number of reviews, and other responsibilities.
Expect that the writers will negotiate your terms, so be ready with your counter-proposals.
Mostly, writers will try to hammer out the scope of work and their fees/payment terms. If you're looking to hire freelance writers, many will charge per word.
A more experienced writer will have their fixed, higher fees, which may be hard to negotiate down to a lower rate.
In this case, always go back to your objective to understand if a less seasoned writer with lower rates would be sufficient for your project.
Make sure to stay within budget without sacrificing the quality of the content.
To close the deal successfully, always clearly communicate to the writer your budget restrictions, if any. Some writers would be glad to customize to match your requirements accordingly.
5 Places to Find Freelance Writers
Best Writing Jobs
With 500,000+ monthly website visitors, Best Writing Jobs is the leading content writing job board.
Simply post a job for $300 to find writers with varied writing experience and skill levels.
Posting a job on this site exposes your position to many writers specializing in marketing content, technical writing, copywriting, SEO, editorial, and creative writing.
You can also discover full-time, part-time, contract-based, internship, and freelance writers.
With its writer's directory, you can tap into a network of talented writers and editors ready to create high-quality content, articles, scripts, white papers, and more.
Pricing
$300, single job post, 30 days
$900, 5 jobs, 30 days
$1,800/year, unlimited jobs
Guru
Guru is another great place to find freelance writers.
Whether you're a small business, enterprise company, or agency, you can create free job postings to reach out to time-tested professionals across the globe.
It's a cost-effective platform that enables you to compare quotes you receive. It ensures you hire a suitable writer for your objectives, budget, and requirements.
You can also choose from four payment terms and agreements: fixed-rate, hourly, task-based, and recurring payment.
Pricing
Posting jobs is free
2.9% for each invoice you pay
Editorial Freelancers Association (EFA)
The Editorial Freelancers Association is a non-profit organization dedicated to supporting talented writers with access to writing job opportunities.
It's an industry pioneer organizing freelancers with various professional skills across the U.S. and other countries.
Source: Editorial Freelancers Association.
If you're serious about hiring the right freelance writers, you can submit job ads or browse its writers' directory.
It's simple and easy to use, allowing you to sift through a qualified talent pool. You can filter by skills, content areas, deliverables, languages, writing style guides, locations, genre, and experience levels.
Pricing
All Freelance Writing
Another veteran in the freelance writing marketplace, All Freelance Writing, has helped new and seasoned freelance writers for 10+ years. It offers resources from a job board to a writer's directory.
Publish a job post for 30 days to hire freelance writers for your copywriting, creative writing, blogging, web content writing, or other content projects.
You can also find a freelance writer for your next project through its Professional Freelance Writer Directory.
Pricing
$19.95, regular listing, 30 days
$39.95, featured listing (appears in a section above other job listings), 30 days
Surfer Writers Directory
Surfer SEO is one of the leading content optimization tools. They built a directory of Surfer-certified expert writers you can use to outsource your SEO content needs.
The directory is clean and easy to navigate with handy filtering tools, including language, price per word, weekly output in words, availability. All listed writers earned the Surfer expert certificate.
Pricing
Free to use, no fees and no registration required
5 Places to Find Content Writers
ContentGrow
ContentGrow is a managed marketplace for all your content writing needs.
With its ever-growing talent pool, this is a great place to find a freelance writer ready for on-demand work.
Hiring writers for your content creation needs is slightly different with ContentGrow compared to other platforms.
You'll need to send a written content brief and wait for them to get back to you with talent recommendations featuring their samples and pitches.
Source: ContentGrow.
You can easily choose the one that matches your writing needs. Once you're satisfied, they will set up a digital workspace to get started.
A writer can be hired immediately rather than spending a lot of time searching online to find someone that meets your needs.
Verblio
Verblio specializes in quality content creation for agencies, small businesses, marketers, and publishers. Instead of sifting through their writers, you can simply tell their writers what to write and only buy the content you want.
They offer a variety of content types, including articles, social media posts, web content, product descriptions, website copy, white papers, and even your company's blog posts.
They have vetted 3,000+ top-tier, U.S.-based content writers with expertise in more than 40 unique industries, including marketing, real estate, legal, personal development, software, personal finance, and healthcare.
Zerys
Zerys is one of the most well-known content creation platforms. This marketplace offers 85,000+ professional writers, bloggers, and journalists.
With a strong client base, Zerys MatchMaker technology can immediately pair you with the best possible writing candidates based on your specific industry demands, diverse topics, and content requirements.
This software allows cost-effective access to talented writers without the more expensive cost of working with an agency or hiring in-house talent.
Contently
If you're serious about improving your content marketing, Contently is another top choice for content creation.
With 10+ years in the business, a world-class network of freelance writers is at your fingertips.
Source: Contently.
Named as one of the world's leading content creation platforms in 2021 by G2, Contently has been a reputable writing partner from some of the world's top brands.
They help brands publish content that delights their target audience and drives business results at the same time.
Scripted
Scripted is a popular job board where you can find writers. Scripted requires a monthly membership subscription before you can list job ads.
They have a SmartMatch technology that automatically suggests freelance writers that match your content creation needs. You can filter the recommended candidates based on industry expertise, writing skills, and experience.
5 Places to Find Technical Writers
Writing Studio
Another trusted place to hire writers, Writing Studio offers deliverables like SEO articles, product descriptions, and technical writing services.
If you're a small business, an agency, or even an enterprise-level company, Writing Studio can help you streamline your technical content needs.
They offer a 7-business-day turnaround for any technical writing services. They also ensure that technical content is edited and proofread for spelling, grammar, or punctuation errors.
Workana
Workana has 8+ years of experience managing one of the world's largest freelance and remote work platforms.
With 3 million freelancers on the platform, you can access highly experienced technical writers specializing in a specific industry.
From web content writers to user guide experts and software documentation writers, you can receive proposals from interested technical writers by posting job ads.
You can filter by skills, rating, hourly rate, completed projects, and more.
Compose.ly
Compose.ly is a content creation platform that bridges small businesses with carefully pre-screened freelance writers.
You can hire a writer with expertise, experience, and passion for technical writing.
Source: Compose.ly.
It's a trusted source for quality content with deliverables, including operating procedures, grant proposals, instruction manuals, and case studies.
ProWrite
ProWrite is a women-owned technical writing and editing services agency with a team of highly trained writers, editors, proofreaders, and translators who produce user-friendly technical content and documents.
They offer to write high-quality articles and other communication materials like installation and user manuals, standard operating procedures, technical reports, training materials, quick reference guides, and website copy.
Docforce
Docforce is a writing-as-a-service company with vetted on-demand technical writers.
It offers fast and cost-effective technical writing content from SaaS & software documentation to hardware manuals.
Aside from on-demand or freelance writers, you can also hire on-site or remote writers. They ensure to provide valuable, engaging, and easy-to-understand technical writing.
5 Places to Find Sales & Marketing Writers
Constant Content
If you're looking to hire a writer specializing in marketing and content creation, Constant Content offers a massive pool of talented, professional writers for your writing projects.
Source: Constant Content.
They have an on-site search feature where you can filter thousands of freelance writers by industry, expertise, location, and writing skill.
You can hire freelance writers to create marketing content, including social media posts, blog posts, product descriptions, ebooks, and press releases.
Hubstaff Talent
Hubstaff Talent is a free online resource for some of the world's most in-demand remote workers. The directory is managed by Hubstaff, a time tracking platform for remote teams.
Anyone can browse their directory for free. Search for thousands of writers specializing in sales and marketing topics like social media marketing, email marketing, Facebook advertising, SEO, market research, and content marketing.
Panda Copy
With 15+ years of experience in the internet marketing industry, Panda Copy houses a small team of dedicated full-time writers and editors. Their team has extensive writing experience in marketing and social media.
You can request some content samples to see if their writing service is a good fit. They've produced content projects like listicles, blog posts, product review pages, and social media content.
Writer.me
Writer.me is an exclusive online writers' directory showcasing the Smart Blogger Content Marketing Certification Course graduates. These writers have solid knowledge and practical writing experience in content marketing and general marketing.
If you're a small business owner, agency, or marketer, you can hire a writer to produce effective marketing content for your target audience.
You may find talent to write articles and content for different industries like travel, B2B, lifestyle, fitness, sports, and more.
Textbroker
In 2007, Textbroker launched the first content marketplace.
Today it services 80,000+ clients globally with various marketing content orders like product descriptions, blog posts, press releases, social media posts, and news stories.
You can either choose self-service or managed service. For self-service, you can hire a writer based on the years of experience writing in a specific industry, price, and content expertise.
Managed service, an end-to-end solution for any small business or agency, starts at $2,500.
5+ Places to Find Business Writers
Upwork
As one of the world's largest and most popular gig marketplace, Upwork allows you to post job ads and browse through freelance writers with plenty of writing skills and specializations.
You can find writers who are experts in creative writing, website copy, social media content, and other writing projects.
When you publish a writing job, its advanced algorithms will help you shortlist talented writers who best fit your needs. You can also easily check the writer's profile, portfolio, and reviews beforehand.
Toptal
Toptal is a global network of business and technology experts with exceptional backgrounds: writers, inventors, researchers, thought leaders, mentors, and more.
Their objective is to find the top talents around the world.
Source: Toptal.
They have a rigorous screening process that only hires the top 3% of all applicants in various fields. You can find freelance business writers with qualifications and expertise across industries.
Fiverr
Fiverr is a freelance services marketplace where you can hire a writer, animator, graphic designer, or any other talent. Instead of posting job ads, you can search for freelance writers through its online directory.
You can filter the suitable writer for your job requirements by selecting a writing category, language, topics of interest, content type, budget, and delivery timeline.
iWriter
iWriter is one of the easiest and most reliable places to hire a writer online. To find the right writer for your project, you must register a free account and submit a content request.
You have access to 1,000+ freelance writers with mastery in business, marketing, and technical writing. They offer various content types, including articles, rewrites, blog posts, ebooks, and custom content.
WriterAccess
WriterAccess helps over 40,000 customers to streamline their workflow by providing writing services. You have access to more than 20,000 writers who can assist with writing projects.
You can find top-performing freelancers by viewing their portfolios and performance. You can filter freelance writers based on their industry experience, expertise, and skill.
Journalism Jobs
With a long history in journalism, Journalism Jobs is a job site best known for providing avenues for freelance writers and journalists to connect with companies and agencies with writing needs.
Today, you can access writers for full-time, part-time, or freelance jobs. You can also conveniently select the best writers by location, industry mastery, and salary range.
FAQs
Here are some of the most common questions about hiring writers.
How Much Does It Cost to Hire a Writer?
Most intermediate to advanced writers will charge between $0.10-$1/word. However, the writing fees fluctuate significantly because of many variables and factors.
The cost to hire a writer varies on the content type and length. But other factors also come into play, like the writer's expertise, location, and industry mastery. You may also find that various sites will have differing rates.
Where Can I Find Good Writers?
There are thousands of places where you can find the writers to match your writing project, but the challenge of finding, vetting, and hiring these writers can be exhausting.
If you're looking to hire a writer with a great portfolio and trusted credentials, check out our carefully handpicked list of 25 places to hire qualified and talented writers above.
What to Look for When Hiring a Great Freelance Writer or Full-Time Writer?
When hiring a writer, you should always be mindful of the skill level required for your writing and content goals. You need to consider industry knowledge and topic mastery. If you have an SEO project, you must ensure they're familiar with SEO practices.
Ask for the writer's portfolio so you can see samples of their works. The best way to determine whether or not they are a good match for you is to read their content.
Should I Hire In-House Writers or Freelance Writers?
Hiring an in-house or freelance writer has its pros and cons. It depends on your budget and your goals.
An in-house writer will provide consistency and reliability. With no distractions, they can focus solely on your business. However, you must allocate time to train and manage full-time employees.
Hiring a freelance writer can be an advantage if you want more flexibility. Many reliable freelance writers work just as well, maybe even better, as in-house writers without you having to worry about the culture fit, training, or paying a yearly salary.